My Garden: Bed, Breakfast, and Beautiful Gardens
A visit to Sea Cliff Gardens B&B in Port Angeles, Wash., is literally like stepping into a painting. Strolling through the grounds among lush evergreens and rolling lawns, you'll follow a flagstone walkway through a shaded woodland garden carpeted with primrose, hostas, hellebores, wood poppies and sweet alyssum. A waterfront rose garden with pink Adirondack benches overlooks the Strait of Juan de Fuca, toward the shores of Victoria, British Columbia. Over 100 blooming rhododendrons dazzle between March and June. Take a stroll and hear about owner Bonnie Kuchler's labor of love and how she tamed an English garden gone wild.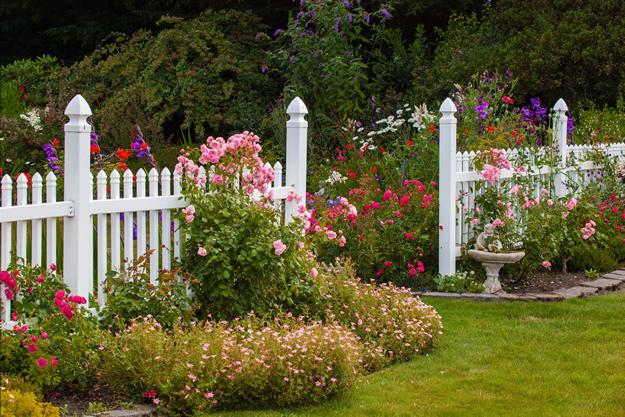 Owner Bonnie Kuchler had dreamed for a decade of owning a bed and breakfast before she and her husband bought this two-acre waterfront property, perched on a cliff near Olympic National Park, five years ago. With a vision in mind of Thomas Kinkade's painting, Home is Where the Heart Is, she has worked painstakingly to recreate an English garden similar to his, one bursting with color and texture and filled with delightful surprises.
"Now we share our gardens with about 2,000 guests a year, which is what finances my gardening obsession," says Kuchler. "I tried to inventory the plants, so I'd have a tally to pass on to guests. Between perennials and bulbs, trees and grasses, self-seeding annuals, and a fairy garden, my best estimate is 10,221 plants of about 170 different species, plus a few volunteers."