A French provincial garden is created when the new owners of a 1920s Texas home undertake the restoration of their unkept property.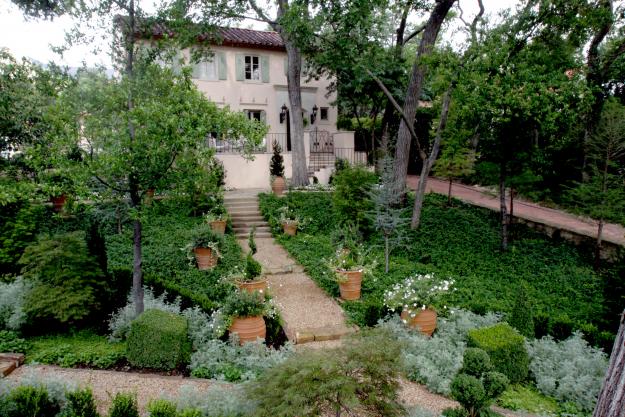 We recently received these photos of a preservation project in Dallas' Highland Park neighborhood from Robert Bellamy of Bellamy Design. The home, built in the 1920s, looks like it belongs in Provence, France. However, over the years it had fallen into disrepair and the landscape had been neglected.
Working closely with the homeowners who had recently purchased the property and many other professionals, Bellamy helped with the restoration of the garden. He began by removing nearly 40 percent of the old canopy trees to let in more light as well as cutting back and removing many leggy plants to further reclaim space. Check out the rest of the photos to see the end result.